Piscesys, another Cutefish OS fork, is under development. here's all the information you need to know.
This is a brief post; Since very little public information is available as of publishing this.
For those who don't know – Cutefish OS is built primarily for general users who want a simple desktop Linux with a "macOS" look out of the box. The underlying Cutefish Desktop Environment (DE) features a Global menu, bottom dock, top panel, icon and cursor themes, and many other features. The desktop is built from scratch, based on Qt, Kwin and used C++ as the primary programming language.
Due to its macOS look and a new desktop (which is not a fork), it became popular in no time.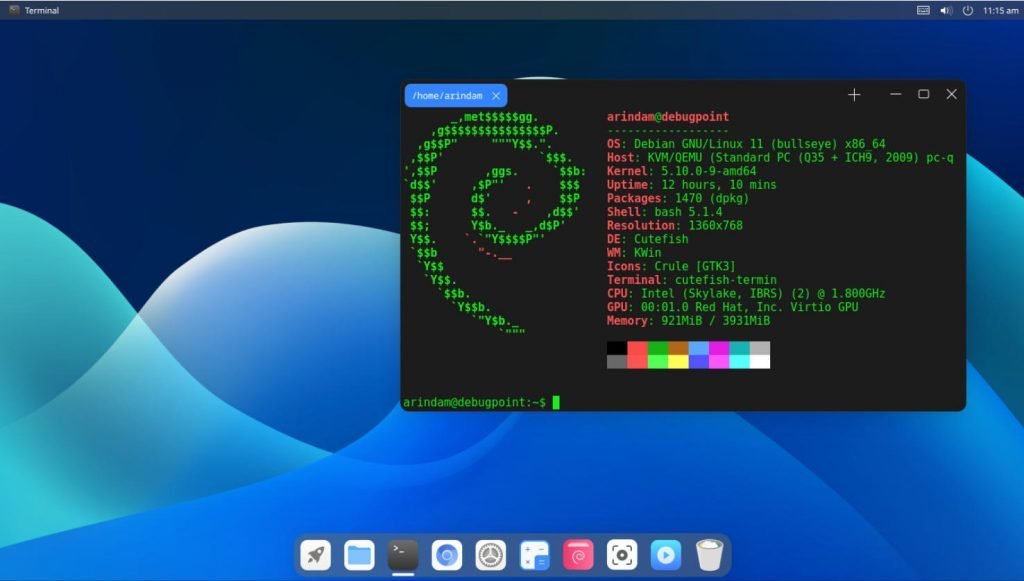 However, it was in the news last year.
First, the development has been stopped due to unknown reasons after a successful beta release. The official website is also not reachable (even today). Second, in November 2022, there were some activities in GitHub about the possible revival of this desktop environment with blurry roadmaps. Also, a new domain name is registered as openfish.org. And there has been no activity since then, until now.
Piscesys
A new fork called "Piscesys" or Pisces System is under development, and it's a direct fork of Cutefish OS and desktop. The project is at a very preliminary stage, and the team is setting up forums, websites, and GitLab repo and looking for contributors.
To the generalPeopleUser, Developer:
Sorry to keep you waiting.
In the new year, we have started a new journey. The original little piscesys is growing through training.
We have always maintained the belief of making beauty simple and unified, and let piscesys regain its vitality in the new year!

Official forum post (translated)
Here's the to-do list, picked up from the official website:

Recruitment
Preparing for a new forum
Restoring the project's repository
On the basis of the original version based on the main line of Debian, the development version based on Arch Linux is launched
fix build issues
Open up publicity channels

via home page (translated)
So, if you want to contribute or have questions, you may start a thread in the official forum here. The source code repo is present in GitLab.
Finally, it's good to see that the Cutefish OS is not dead. I hope the "Piscesys" arrives soon as a test build for us to try out.
Using Mastodon? Follow us at floss.social/@debugpoint